1) 100th Anniversary of the Armenian Genocide Was Commemorated with Various Events
On April 21, 2015, Nor Zartonk ("New Awakening" in Armenian) published an open letter concerning the 100th anniversary of the Armenian Genocide. In this open letter addressed to "brothers and sisters" Nor Zartonk stated, "As people living on this land, in order to build a future without injustice, don't we have the responsibility of not supporting denial policies? If you vote for political parties that support denial, if you support those who are in denial, then don't do so, brother/sister. Don't kill us over and over again my dear brother/sister."
On April 24, Turkish state deployed anti-terror teams and riot police against a demonstration commemorating the Armenian Genocide which was organized by the Peoples' Democratic Party (HDP) Youth Coordination of Istanbul Technical University. Students occupying the university staged a sit-in protest, hanging photographs of Armenian intellectuals and displaying a banner saying "Face Hrant, Sevag and the genocide". (Hrant Dink was an Armenian intellectual and journalist who was assassinated in 2007 by a fascist. Sevag Şahin Balıkçı was an Armenian youth who was shot to death by ultra-nationalist soldiers on the 24th of April, 2011 while on compulsory military service as a conscripted private for the Turkish Army.)
The Nationalist Movement Party (MHP), an ultra-nationalist and fascist organization, left a laurel wreath at the doorstep of Agos, a well-respected Armenian bilingual weekly newspaper published in Istanbul. The fascist organization also published a video on Facebook threatening the newspaper by saying, "One night – all of a sudden – we are here, on the front door of Agos…"
On April 24, victims of the Armenian Genocide were commemorated by thousands of people in Istanbul, Taksim. A member of the Armenian Genocide Commemoration Platform, Nurcan Kaya, made a press statement on behalf of the platform. In her speech, she emphasized the importance of facing the past, stating that, on the 100th Anniversary of the Armenian Genocide, confronting the genocide is a moral responsibility towards the hundreds of thousands of people who had been slaughtered in 1915.
She continued the press statement saying: "Struggling to realize this confrontation is a huge responsibility towards the commemoration of the people who had been taken away. Confrontation is our duty to Hrant Dink, Sevag Balıkçı, Maritsa Küçük… Confrontation is our duty to our own conscience." Nurcan Kaya went on, addressing the Turkish state: "Now, the state's time has come. We want an apology instead of condolences. Apologize. 100th anniversary is an opportunity for confronting the past."
Sevag Balıkçı who was murdered by Kıvanç Ağaoğlu while doing his compulsory military service in Batman on 24th of April, 2011 – on the 96th anniversary of the genocide – was also commemorated by his grave in Şişli Armenian Cemetery on the 24th of April, 2015.
On April 25, Police attacked a march in commemoration of the Armenian Genocide which was organized by the Kadıköy branch of HDP. 6 people were beaten and detained by the police.
---
2) May Day is Approaching…
Although European Court of Human Rights found the Turkish state guilty of human rights violations on May Day, 2008 (verdict, 22nd November 2012) Turkish government kept breaking international laws and violating the Turkish constitution. And recently a local court (Istanbul 28th Criminal Court of General Jurisdiction) has ruled that on May Day of 2015, people on the streets are not to be attacked by security forces. In this court the board members of Progressive Trade Unions of Turkey (DISK), The Confederation of Public Sector Trade Unions (KESK), Union of Chambers of Turkish Engineers and Architects (TMMOB) and Turkish Medical Association (TTB) were sued by the state due to their call for Taksim in 2014. They had all been acquitted.
Again now in 2015, as May Day approaches, the government officials have announced the prohibition of May Day demonstrations that are to be held in Taksim. Istanbul governor has declared they won't allow these demonstrations due to "security issues". The police forces started erecting barricades around Taksim, two weeks before the big day. Still, DISK, KESK, TTMOB and TTB have announced, along with many revolutionary organizations, that the call for May Day celebrations is to TAKSIM! As it should be..
---
3) State Provocations Continue in North Kurdistan
During two days of this week, people of Roboski have been in the crosshairs of soldiers. On April 20th, as the people of Yemişli Village heard of an incoming military operation against those who are making border trade, they gathered at the outskirts of their village. The soldiers nevertheless opened fire on these people and wounded three of them with live ammo and two others by hitting them with their rifle stocks. In response of the continuous assault by the soldiers, the people barricaded and blocked the road. Afterwards the community council intervened and only then did they stop their protest.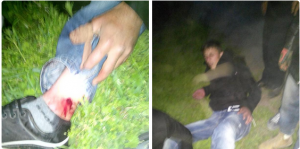 After these two days in Roboski, soldiers opened fire on people who tried to prevent a military operation against PKK right at the border of Iraqi Kurdistan Region. At the border of Şırnak's Iraqi Kurdistan Region border, Turkish Armed Forces initiated a military operation against PKK. People of Roboski tried to block soldiers by setting barricades, shortly after soldiers started firing and using tear gas against people.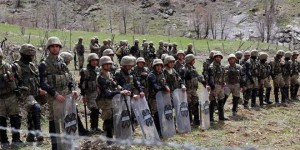 On April 22, police attacked the funeral of Mahpus Güzeller (Şoreş Xınıs), a YPG guerilla who died in Serêkaniyê during a combat with ISIS. The funeral was hindered by the police claiming "Election propaganda was going to be made" in Hınıs; didn't let people pass and they attacked them.
On April 24, Turkish soldiers opened fire on 3 people in Rojava – Efrin while they were herding their sheep.  1 person died, two were wounded. Due to continuous attacks by the military, body of the deceased could only be reached after many hours had passed.
On April 25, Ubeydullah Encü whose son was killed in the Roboski Massacre stated that this was part of AKP's provocation efforts in Roboski and that an army officer had told him that he had not yet fulfilled his orders – his standing orders were to kill all of them and he was just waiting for the right moment to present itself.
Domiciliary visits, political arrests and military operations are alarmingly increasing in North Kurdistan. Police and anti-terror squads are busting into houses and extensive operations against the guerilla are being carried out. Delil Dozvan (Yıldırım Bat) of HPG has lost his life as a result of these operations.
---
4) Urban Transformation Against Shopkeepers
On April 20, a 30 year old cafe in Taksim called Laterne which has been resisting for 3 days in solidarity with people from the neighbourhood was evacuated by police forces, 13 people including the 70 year old lady owner of the shop were detained. The shop, along with many others in Taksim which are facing the same problem are all planned to be turned into a hotel/shopping mall by using the Disaster Law as an excuse – which dictates that old buildings are to be demolished. This cafe is also known for providing aid to protestors during the Gezi Uprising.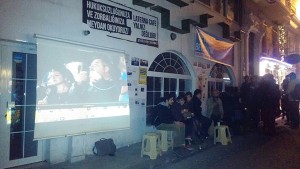 The shopkeepers of Historical Grand Bazaar (Kapalıçarşı) of Sandal Bedesten located in Fatih, Istanbul occupied their shops as Fatih Municipality had asked them to prepare for evacuation on the 22nd of April. On the 21st of April, around 23:30, the shopkeepers who had locked themselves inside were attacked by the police with tear gas . 20 people were detained. The conservative shopkeepers have told journalists that they had prayed during their protest, and tried telling the police they were not against them, however the police kept using tear gas on them.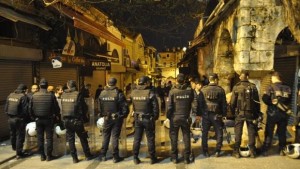 ---
5) Crackdown on Revolutionaries Continue
On April 20, Grup Yorum members Helin Bolek and Idil Cultural Center employee Firat Kil were arrested in Çanakkale.
All around Istanbul (Armutlu, Çayan, Esenyurt, Eyüp, Kağıthane, Şişli, Sarıyer, Bahçelievler, Küçükçekmece and Sultangazi), and also in the cities of Adana and Mersin, anti-terror units have carried out house raids against the People's Front (Halk Cephesi), many were detained as a result.
---
 6) Election Centers of MHP Raided by Revolutionary Militia
The fascists are afraid even of the grave of Şafak Yayla who was one of the DHKC militants who had taken hostage the public prosecutor tasked with Berkin Elvan's case, and was killed by the state along with the prosecutor and his comrade Bahtiyar Doğruyol. Although Şafak's will was that his body be buried at the Gazi District of Istanbul, it was not recognized and thus his body was sent to Giresun where his family lives. Afterwards in Giresun, fascists started attacking; they threw stones and opened fire on the family's house and threatened them, saying they were going to dig out Şafak's body and throw him to the stream nearby. So the family had no choice but to pour cement on the grave. Comrades of Şafak who wanted to visit his grave were also detained.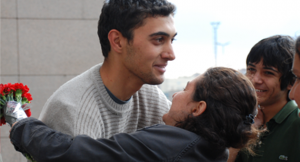 As a response to these fascist attacks, Front Milita raided some MHP election offices and burned them with molotov cocktails as a firm warning. They have left notes saying "Have some respect for the dead, a funeral home cannot be attacked. We will break each and every hand that is laid on our martyr's family".
---
7) Investigations on Artists in Video Supporting Berkin Elvan
Istanbul Chief Public Prosecutor's Office's Bureau of Media Crimes have started an investigation, claiming solicitation as justification, against the artists who appeared in a video prepared for the first anniversary of Berkin Elvan's death, the 11th of March.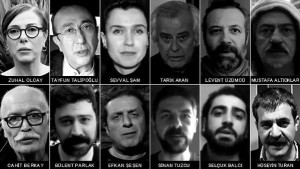 ---
8) Beware: The State Is In Your Bedroom
Constitutional Court (AYM) has decided on which kind of sex is natural or unnatural. Oral, anal, homosexual are among the "unnatural".
In Aydın police has busted a workplace claiming "obscene movies are being shown" and sued the shop owner for storing "unnatural" sexual relationship videos. Aydın 3rd Criminal Court of General Jurisdiction, which is carrying out the case, has applied to AYM saying the term "unnatural relationship" phrase is problematic and is not subject to prohibition according to any international article. However AYM has decided this should be seen as a crime, and tragically after the decision was criticized, they expressed themselves by saying, "The storage and distribution of these images to the public is illegal, however practicing it is not". They claim they have made this decision to protect "public morality". Thus we are left asking, whose morality is this "public morality" ?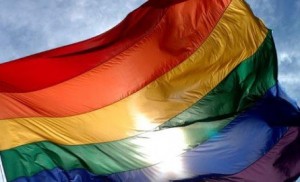 Also last week as Vice Prime Minister Yalçın Akdoğan homophobically criticized HDP, he had stated that HDP's election bulletin includes too many references to "lesbians" and that this does not reflect the Turkish community.
---
9) Child Labour Report Overshadows the 23rd of April: Children's Day

Research Institute of Confederation of Workers' Trade Unions (DISK-AR) published a child labour report. DISK-AR states in this report that weekly working hours have reached 54 hours for child labourers. According to the report, 4+4+4 education act has caused incremental increase in child labour and lowered the age for labour to 13 by dismantling the compulsory elementary education which previously encompassed ages from 6 to 13.
Gündem Çocuk Association (an association observing children issues and abuses in Turkey) published a report stating that 627 children have lost their lives due to avoidable reasons in 2014. 38 children have lost their lives due to state's direct negligence. 8 children were killed in incidents of police violence. Because of state negligence, in various events, 589 children have lost their lives while 61 child workers have lost their lives in workplace murders.
---
10) Saturday Mothers in their 526th Week on the Quest for Justice
Saturday Mothers, in their 526th week on the quest for justice, commemorated the victims of the Armenian Genocide on April 25, 2015. The Mothers called on the state to confront with the realities of the massacre and the genocide and stated, "Denial is the most comprehensive violation of human rights. Denial is continuation of the crime. Let you end denial!"
---
11) Struggle Continues on the Labour Front – Soma Trial
Trial for the massacre in Soma – one of the biggest workplace murders claiming the lives of 301 miners – was postponed to 15th of June with an interim verdict. The 8th hearing in Akhisar Courthouse concluded with the continued detention of 8 managers, refusal of the demand to arrest 4 defendants, and assignment of a research committee from leading universities to re-examine the mine and prepare a more detailed report.
---
12) Ever-Increasing Attacks on HDP Offices

On April 24, the election offices of the HDP in the Keçiören district of the capital, and in the Milas district of Muğla were targeted by unidentified assailants.
---
13) Demonstrations Held in order to Prevent Nuclear Disaster
In the 29th anniversary of the Chernobyl Disaster, Sinop Anti-Nuclear Platform, members of various NGO's and citizens from all around Turkey have rallied to the protest against the two nuclear plants planned to be built in Akkuyu and Sinop. At demonstration held in Sinop, masses rallied under banners which were carried the slogans, "We do not want a nuclear plant", "No to Nuclear, Long Live Life".
Amed Ecology Assembly and Mesopotamia Ecology Movement protested in Diyarbakır against the construction of the Akkuyu Nuclear Plant. Similar demonstrations were held in Dersim under the initiative of Dersim People's Assembly, and also in Istanbul (Kadıköy) by Black Sea in Revolt Platform and The Northern Forests Defense. The press briefing from the Kadıköy demonstration remarked about the aggressive advertisement campaign for Akkuyu Nuclear Plant and aptly stated, "Even if they cover all the land and skies with ads, they won't convince our people that a radioactive death is something good. We have lost enough people to cancer already and now enough is enough!"
---
14) Violation of Rights Continue in Prisons
Human Rights Association Prison Commission has demanded freedom for the ill prisoners, in the 162nd week of their "F-Type Sit-in" protests which are being held to draw public attention to the conditions of those prisoners. The demonstration took place in front of the Place of Galatasaray (Taksim) with banners written "Isolation kills, close down F-Type prisons", "We do not want deaths in prisons, free the ill prisoners", and the pictures of ill prisoners were carried as well. Demonstrators demanded freedom for the seriously ill prisoner Ismail Arslan (62) who was first released from the prison he had stayed for 23 years following the decision to "stay the order" on his sentence. This was issued by the Forensic Medicine Institution. But afterwards he was re-arrested and kept in the hospital's detention ward, once again by the changing decision of the FMI.
Inan Şimşek, the only political prisoner kept in Burhaniye Prison, had started a hunger strike on April 10, because his transfer request was left unanswered. Musa Karbadağ, Co-chairman of the Solidarity Association of Prisoner's Families, indicated that the health conditions of Inan Şimşek (who was on the 10th day of his hunger strike) was deteriorating day by day, and he said: "Even the most humane requests made by political prisoners are not met, and this is why prisoners go on hunger strikes".
---
15) Metal Workers Stand Up Against Union Betrayal
Since April 14, metal workers in Bursa, heart of the automobile sector in Turkey, have been organizing protests in their factories. Thousands of workers from Renault, Tofaş (Fiat), Coşkunöz, and various other factories called upon the Turkish Metal Workers' Union (Turk-Metal), demanding they protect their members' rights and end collaboration with the bosses of the monopolies that they work for.
The starting point of this rebellion was the idea that a similar agreement had been signed between Turkish Employers' Association of Metal Industries (MESS) and Turk-Metal in the German monopoly Bosch's Bursa plants (where 6,000 workers are employed, all of which are members of Turk-Metal) can also be signed in these factories.
On April 26, a big demonstration was held in the centre of Bursa by thousands of workers. The common demand of these workers was that the board members of unions who do not stand with the workers should also start putting some pressure on MESS and they should start backing their struggle.
Currently, in many factories, workers protest the union board members in each shift. The workers are prepared to choose their own representatives against the betrayal of their unions. Most of the workers organize themselves through the Facebook page of Metal Workers' Solidarity, a workers initiative. Workers who don't trust the board members of other unions in their sector have also given Turk-Metal time to consider until the 5th of May. Should the union refuse to fulfill the demands of the workers, thousands have decided on resigning from the association. The subject of establishing a new and independent union is being discussed among the metal workers as well. The struggle continues, news updates on this are going to be shared as the protests carry on…